News
Calling all referrers
Shoulder Clinic
An Integrated Team to Manage Shoulder Injuries and Disorders
Injuries and disorders of the shoulder are best managed by an integrated team providing precise assessment and investigation, with evidence-based management comprising physiotherapy and other non-operative modalities, as well as surgical reconstruction and repair where appropriate.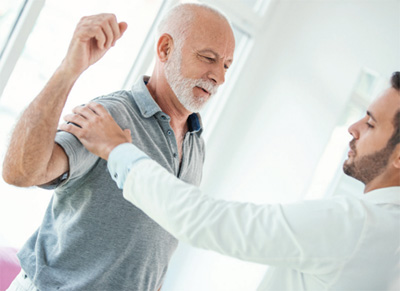 Consistent with this philosophy, referral of patients can be directed to our:
SPORTS PHYSICIANS
Initial assessment and diagnosis
Early review and an expedient management care strategy
Option for on referral as needed.
P: (08) 8232 5833 E: [email protected]
PHYSIOTHERAPISTS
Physiotherapy management regime
Targeted shoulder rehabilitation
Hydrotherapy and exercises.
P: (08) 8232 5566 E: [email protected]
ORTHOPAEDIC SURGEONS
Where surgical assessment and care may be required or where conservative management has failed to achieve a satisfactory outcome.
P: (08) 8236 4100 E: [email protected]
For further information please visit Wakefield Shoulder Clinic website

Wakefield Orthopaedic Clinic took up residence in the new $300 million Calvary Adelaide Hospital in early 2020 - continuing to provide patients with leading orthopaedic care with access to the new hospital's state of the art surgical facilities and other services.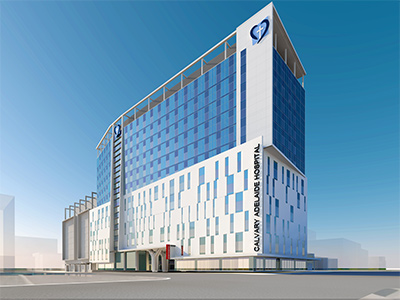 A flagship building in the city's CBD, Calvary Adelaide Hospital is South Australia's largest private hospital - with 340 private rooms, a Level 3 Intensive Care Unit, and SA's only private 24/7 Emergency Department.